Many of today's most recognised entrepreneurs, CEOs and leaders are strong women. They have conquered hardships and made their imprint on the world.
These ladies' experiences contain the capacity to inspire each one of us to fulfil our life aspirations and business dreams. What better way to learn from the experiences of each woman than to hear the wisdom in their own words? Furthermore, a fast internet search may help you locate many quotations regarding being a woman or femininity.
Fortunately, you don't have to do that because I've put up a collection of inspirational quotations for you my lady, and of course for your family members—your mother, wife, and sister—that you can tell them again and over. As a result, be sure to finish the article.
10 Indian Amazing Ladies ​Tell us What Being a Woman Means!
On days when I lack the strength to go on this struggle, I look up to women who have gone through what I have or who understand what it feels like to be a woman in this day and age. They have always acted as a dose of inspiration for me. Here's my effort to construct a collection of such quotations
1. Lieutenant General Madhuri Kanitkar
"I would want to remind women that they are incredibly competent. Don't wait for someone else to challenge you or hurl challenges at you. You are your challenge."
2. P V Sindhu
"My period days didn't make me falter; they made me more eager to chase my dreams."-P V Sindhu.
3. Dr. Tessy Thomas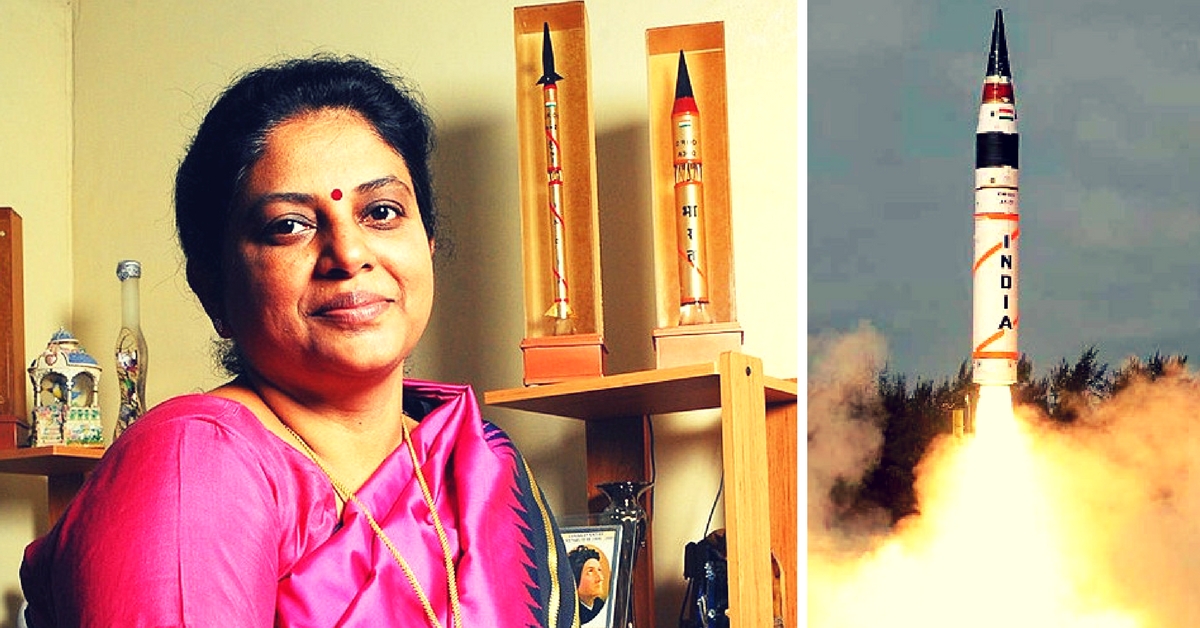 "Gender does not matter. You work as a scientist, not as a woman."
4. Indira Jaising
"I am a person in my own right. We are not to be labelled as somebody's spouse, wife or husband."
5. Mary Kom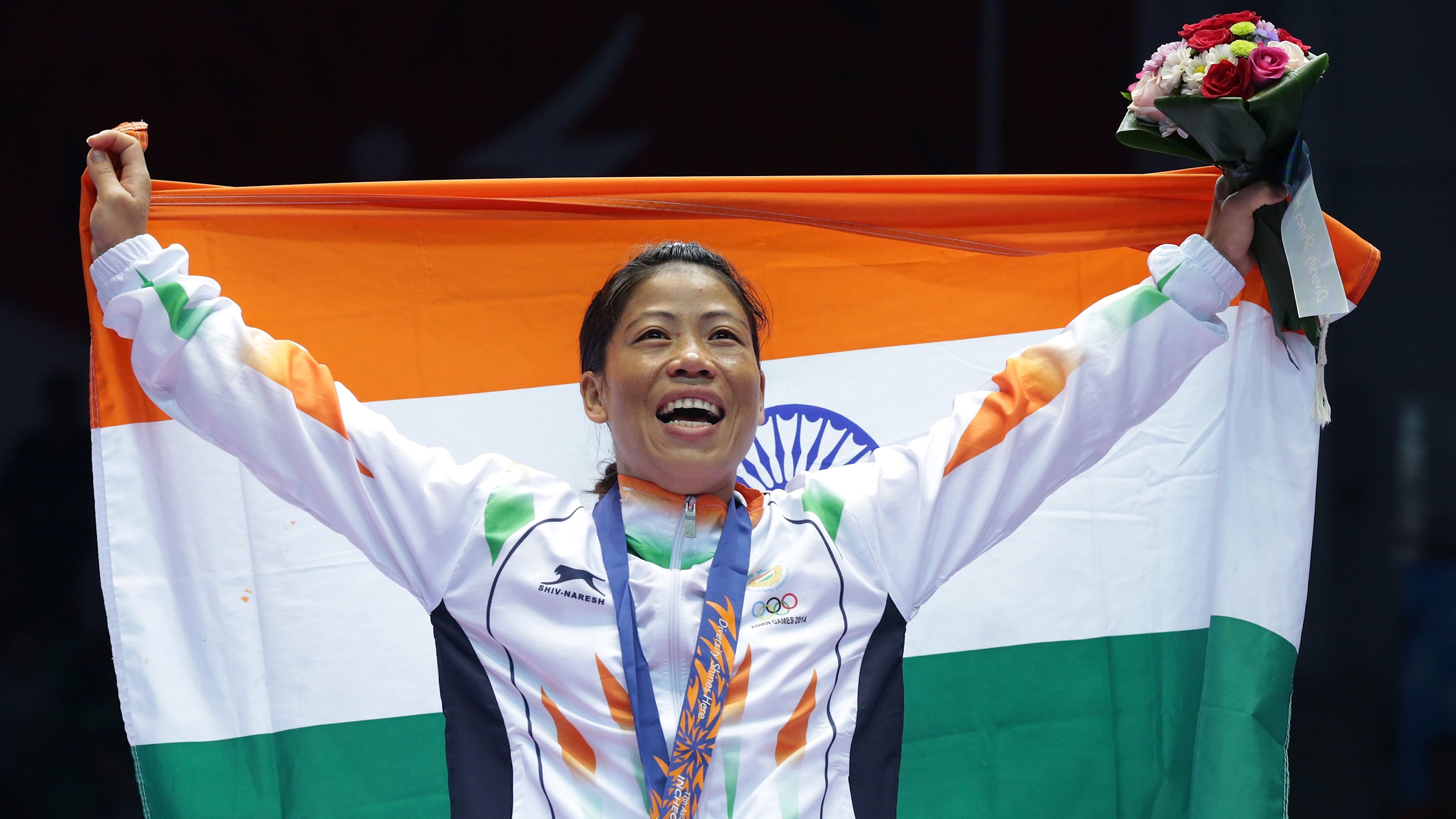 "Don't allow anybody to tell you you're weak because you're a woman."
6. KK Shailaja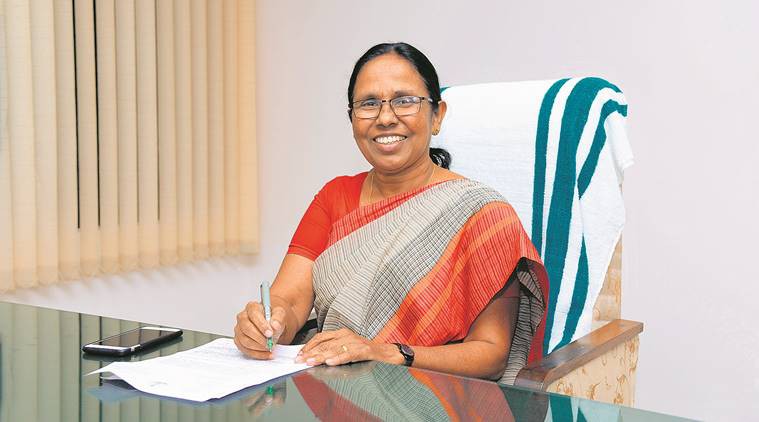 "Penninentha Kuzhappam?" (English Translation: What is the difficulty with being a woman?)
7. Rajani Pandit
"If you want to do something, you should do it. There should be no guilt in doing whatever task you are enthusiastic about. Self-confidence, bravery, and stubbornness- these are the things that lead you a long way. With them, women may achieve everything that they put their minds to."
8. Gauri Lankesh
"I will do what I can, and I will say what I should. These bigoted voices find strength in our quiet. Let them learn to dispute using words instead of threats."
9. Akkai Padmashali
"There's still a societal presumption that a transgender person doesn't have an orientation or sexual emotions. We need to shatter that barrier. I believe being out and declaring my body, my right, I determine my gender and my sexuality has given fresh awareness of what equality is about."
10. Menaka Guruswamy
"I believe in India as a woman, especially as a woman lawyer, you have to listen to your heart and declare that you will get there. Because everything around you suggests that you can't. But times are changing, things are changing, and some lovely young ladies want to have their piece of the courtroom."
So what does being a woman mean to you? And do you have any favourite quotations about being a woman? ​Wait, the collection of excellent quotations is not over yet.
Quotes to Conquer Fear
It might seem daunting to take on a new circumstance or do something you haven't done before. As a woman in business, be sure that fear will stop you from reaching your objectives. Inspiring words may help you become a courageous lady. Here are statements inspiring on how to face anxiety as a woman:
When I dare to be strong, to utilise my strength in the service of my vision, then it becomes less and less relevant if I feel scared. ~ Audre Lorde (poet and feminist) (poet and feminist)
You develop strength, bravery and confidence by every event you pause to confront fear in the face. You can claim to yourself, 'I lived through this nightmare. I can handle the next thing that comes along.' You must do the thing you believe you cannot accomplish. ~ Eleanor Roosevelt (diplomat and activist) (diplomat and activist)
Courage doesn't always shout. Sometimes bravery is the quiet voice at the end of the day saying, 'I will try again tomorrow. ~ Mary Anne Radmacher (author)
Next time, ask: what's the worst that will happen? Then push yourself a bit farther than you dare. ~ Audre Lorde (writer and activist)
Many people would think 'sexy' is about the physique. But to me, 'sexy' is a lady with confidence. I respect ladies who have very little fear. ~ Allegra Versace (Italian heiress and socialite)
I've learnt that fear restricts you and your vision. It acts as blinders to what may be only a few steps down the road for you. The trip is important, but believing in your skills, abilities, and self-worth may enable you to continue down an even brighter road. Transforming fear into freedom – how awesome is that? ~ Soledad O'Brien (broadcaster)
Don't allow fear or uncertainty to stop you from attempting new things. Believe in yourself. Do what you love. And most importantly, be nice to others, even if you don't like them. ~ Stacy London (stylist)
Some days, 24 hours is too much to remain set in, so I take the day hour by hour, moment by moment. I break the work, the difficulty, the dread into little, bite-size bits. So i can manage a portion of fear, despair, wrath, pain, grief, loneliness, sickness. I placed my hands up to my face, one next to each eye, like blinders on a horse. ~ Regina Brett (author and newspaper columnist)
Empowering Women Quotes for Women's day
The empowerment of women may seem like it is long overdue. Many leaders have talked eloquently about the value of personal empowerment. No one likes to feel deficient in control over their future and actions. Here are some wonderful, inspiring quotations for women to remind you that they are beautiful and powerful:
Everyone has within of her a bit of good news. The good news is that you don't know how amazing you can be, how much you can love, what you can achieve, and your potential. ~ Anne Frank
I love to watch a young lady go out and grasp the world by the lapels. Life's a b*tch. You've got to go out and kick ass. ~ Maya Angelou (poet and civil rights activist) 
You're not in competition with other ladies. You compete with everyone. ~ Tina Fey (writer and comedian) 
People don't grab possibilities because the time is terrible, the money side unstable. Too many individuals are overanalysing. Sometimes you have to go for it. ~ Michelle Zatlyn (co-founder of Cloudflare)
Don't compromise yourself. You are all you've got. There is no yesterday, no future; it's all the same day. ~ Janis Joplin (singer and songwriter) 
We recognise the value of our voices only when we are silenced. ~ Malala Yousafzai (Pakistani crusader for female education and the youngest Nobel Prize recipient)
The finest protection any woman can have is her bravery. ~ Elizabeth Cady Stanton (suffragist and prominent figure of the early women's rights movement)
One of the bravest things you can do is identify yourself, know who you are, what you believe in and where you want to go. ~ Sheila Murray Bethel (entrepreneur and best-selling business author)
Independent Woman Quotes for Women's day 2022
Being an independent woman is one of the most critical stages in accomplishing your life's aspirations. Women ought to concentrate on the things in life that make them happy and not on what makes someone else happy. Never settle and never look back. Below, locate the inspiring saying that speaks to you.
Once you find out what respect tastes like, it tastes better than attention. ~ Pink (singer and songwriter)
Great minds discuss ideas; mediocre minds talk events; lesser minds discuss persons. ~ Eleanor Roosevelt (past U.S. First Lady)
I do not desire [women] to have power over males but themselves. ~ Mary Wollstonecraft (writer and women's champion)
I'm not frightened of storms because I'm learning to sail my ship. ~ Louisa May Alcott (novelist)
Don't allow someone to rob you of your imagination, creativity, or curiosity. It's your position in the world; it's your life. ~ Dr Mae Jemison (physician and NASA astronaut)
Power is not handed to you. You have to take it. ~ Beyonce Knowles (singer)
A lady's imagination is extraordinarily quick; it leaps from admiration to love, from love to marriage in a minute. ~ Jane Austen (author)I am no bird, and no net ensnares me: I am a free human with an autonomous will. ~ Charlotte Bronte (novelist)
When a woman becomes her own best friend, life is simpler. ~ Diane Von Furstenberg (fashion designer)
What to Do to Encourage a Woman
Successful women throughout the globe inspire one another. Motivational women quotes are not the only technique to achieve it. Women encourage one another via social media, email, blogs, books, speaking engagements, and uplifting interviews.
Whether you are a guy or a woman, search for methods to inspire women to achieve happiness and success. And ask yourself, what can I individually do to support women? A few well-placed words of praise or appreciation may be all it takes.
For more such amazing articles, do check out Curiouspoint.